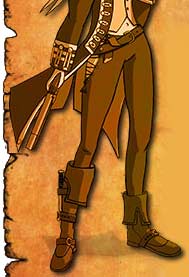 We've changed the game's name to Word Pirate! Some players and reviewers suggested male players might think this was a girls only game! The new update, version 2.31 is now available. Just download the normal demo from us and install over your current game.

We've added a new animated port screen, clearer battle font and squashed a few bugs. So grab a copy of the demo, if you haven't already, and give it a go!

We've got two new reviews. Gamingtrend said 'The real-time aspect ... really sets it apart ... feels much faster-paced'. Bytten said 'I've been trying to hate it now for over five addictive hours straight, but I just can't. Damn you Moonpod'.